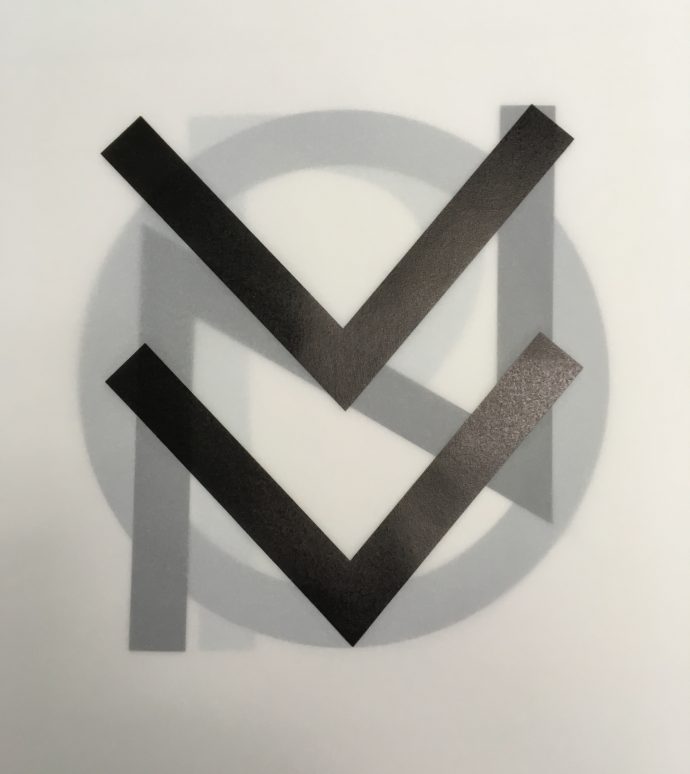 June 8th, 2017:
Take a sneak peak at Roma Abstract at the Solstice Book Fair in Iowa City, June 22nd.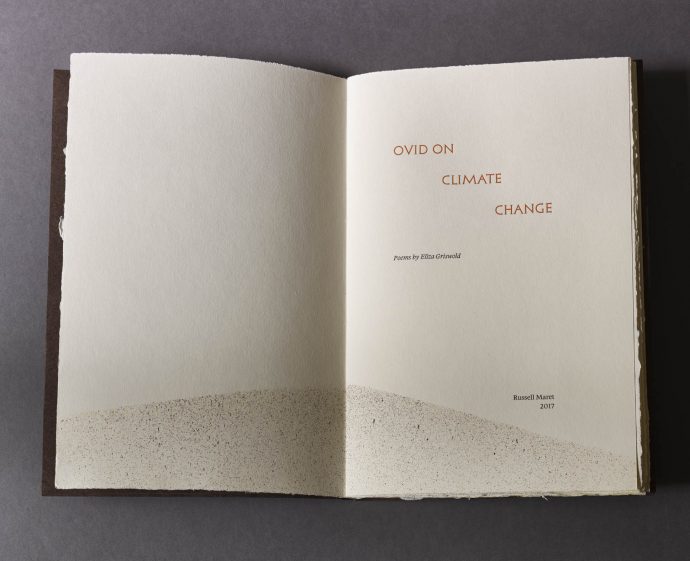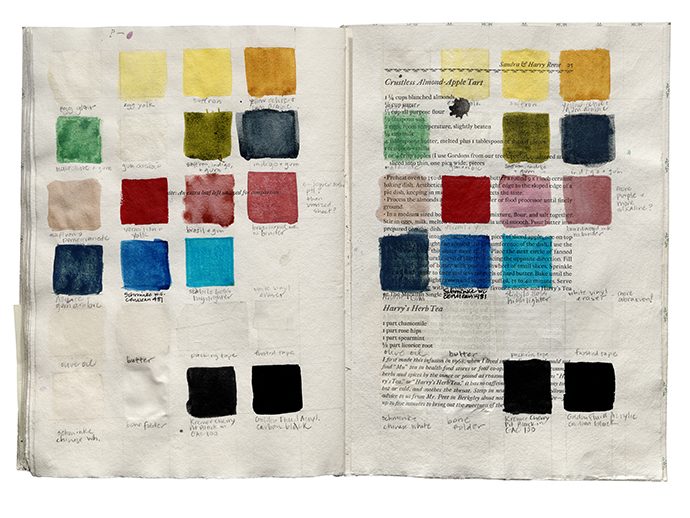 January 11th, 2017:
Used copies of Hungry Bibliophiles will be on display at the University of Iowa Center for the Book, January 21–February 3, 2017. Facsimile copies showing the used and annotated recipes are now available in Books in Print! Above: Maria Frederick's copy of Hungry Bibliophiles.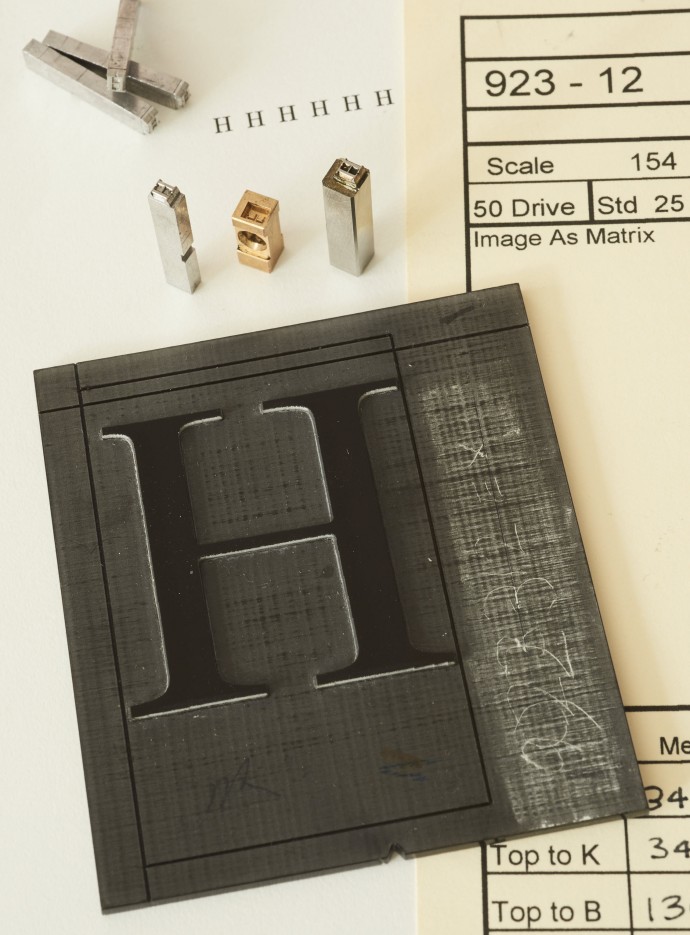 June 3rd, 2016:
Announcing a new typographic adventure. A couple of weeks ago I received the "proof of concept" trial letter for my typeface, Hungry Dutch, from the Type Archive in London. Pictured above are the job ticket, pattern, punch, matrix, type, and print from the trial H, all derived from my design. This is the first new design created for Monotype Composition Casters in forty years. There is a detailed post about it in the Books in Print section of the site. I am looking for a few courageous people to sponsor the making of a letter or two, and join me on a journey into the unknown.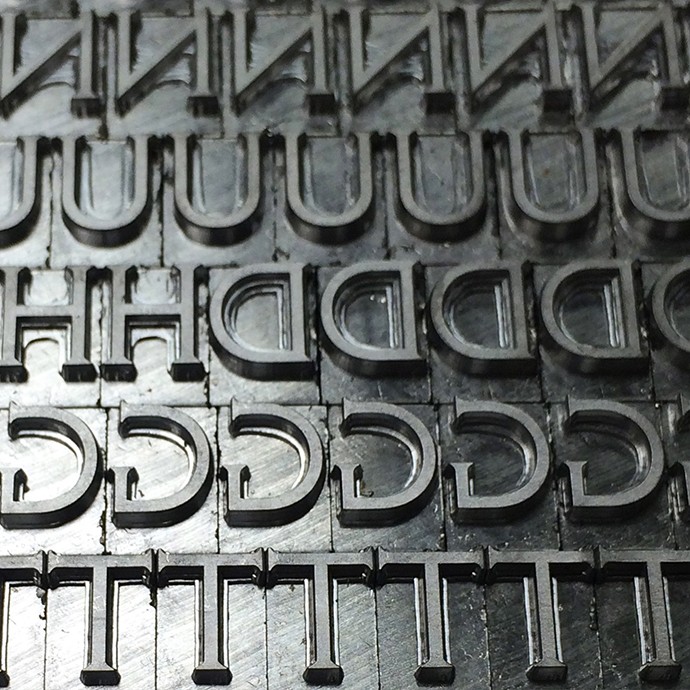 May 15th, 2016:
The first casting of my new Baker typeface has arrived from Swamp Press & Letterfoundry. Ed Rayher engraved the 53 matrices and cast the type on a 24pt body, with two 30pt alternate characters. A couple of characters need revision, but finished half-strength jobbing fonts of the type will be available this July. If you are interested in purchasing a font, email me at russellmaret (at) me.com.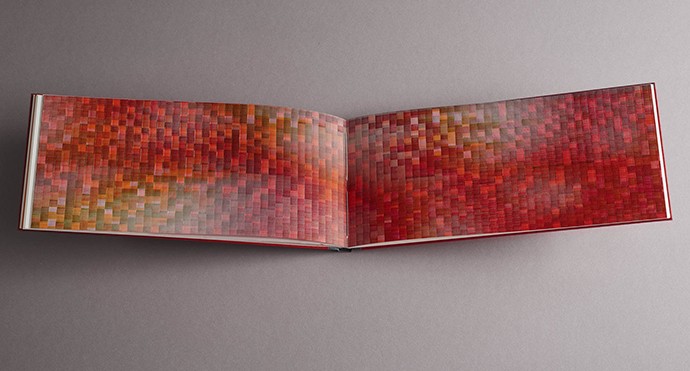 March 28th, 2016:
Some Problems with Red is now back from the binder and available for purchase on my online store.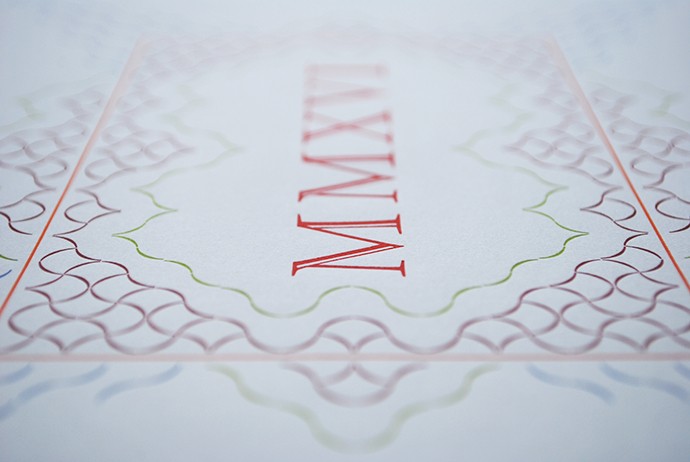 February 6th, 2016:
Above is a close up photo of one of my 2016 new years cards, showing the new Pinwheel Ornaments in action. The ornament set consists of fourteen pieces, designed by me and engraved and cast in metal by Ed Rayher at Swamp Press. The ornaments will feature in my book, Ornamental Digressions, due later this year. In the meantime, I am hard at work on a small, brightly colored book, Some Problems with Red, which will debut at the Manhattan Fine Press Book Fair on April 9. Photo: Matt Rieck.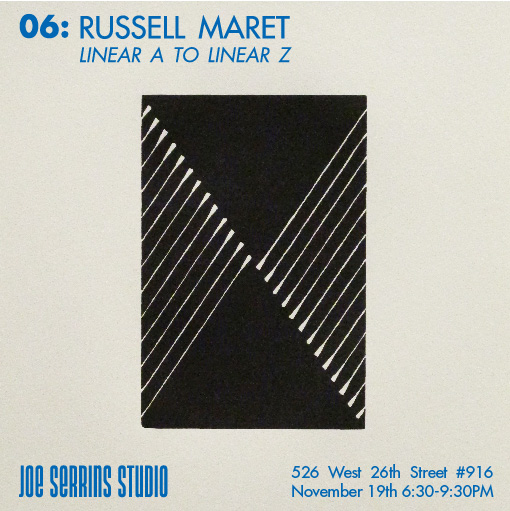 November 13th, 2015:
Come celebrate the publication of Linear A to Linear Z at Joe Serrins Studio. Thursday, November 19, from 6:30–9:30. 526 West 26th Street, Studio 916.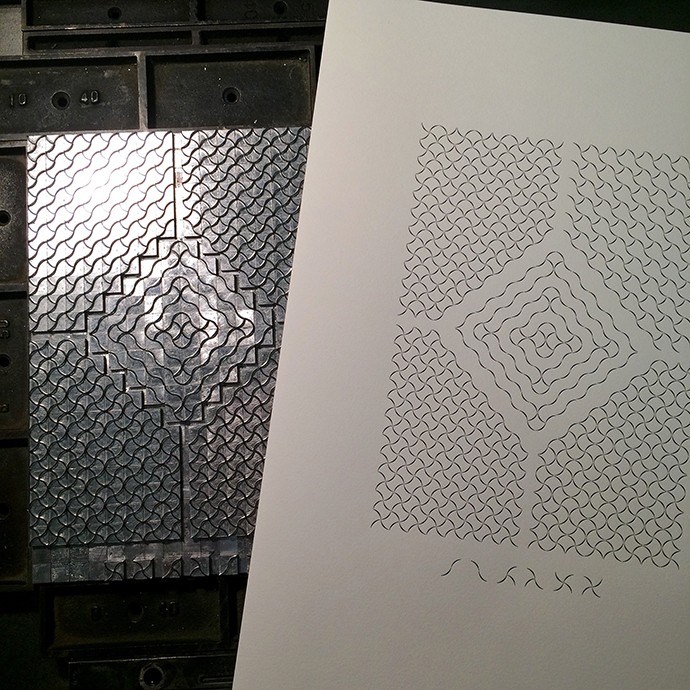 July 12th, 2015:
Pinwheel Ornaments arrive! On July 6, Annie and I stopped in at Ed Rayher's Swamp Press & Letterfoundry to pick up 942 sort lines of my Pinwheel Ornaments. The set consists of fourteen different elements, each engraved and cast by Ed from my designs. Over the next year I will work on a specimen book of the ornaments titled, Ornamental Digressions. In 2016 we will offer a special casting of Pinwheel by subscription. Stay tuned.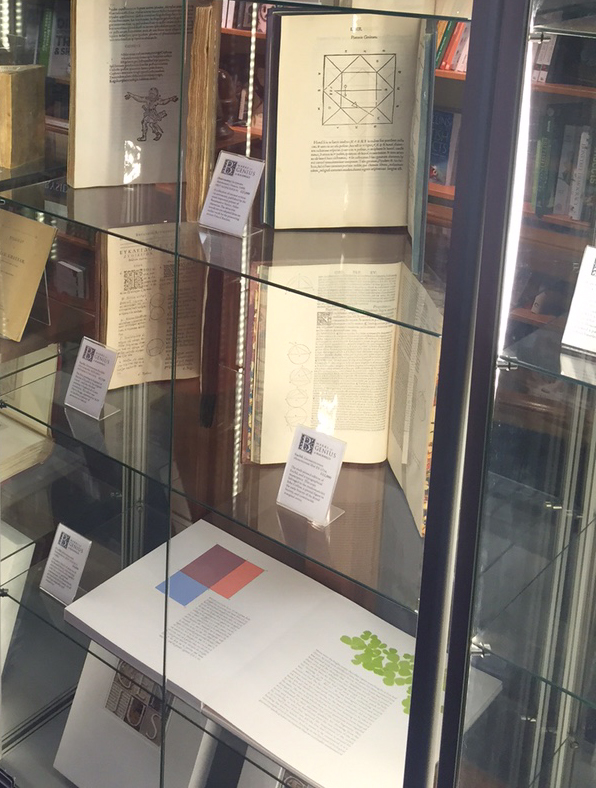 May 26th, 2015:
Interstices & Intersections was recently displayed in the exhibit "Marks of Genius" at Blackwell's Rare Books in Oxford. It was, coincidentally, the only work in the exhibit made by a living artist.